ELK AND MOON COFFEE & TEA MUG
GLAZED STYLE & VIBRANT COLOURS
To ensure they stand out from the crowd, we only work with the most vibrant and highly pigmented colours when creating our Glazed style cup designs. These eye-catching, stand-out shades shouldn't fade or lose their charm as you use your favourite mug for every cup of coffee you drink.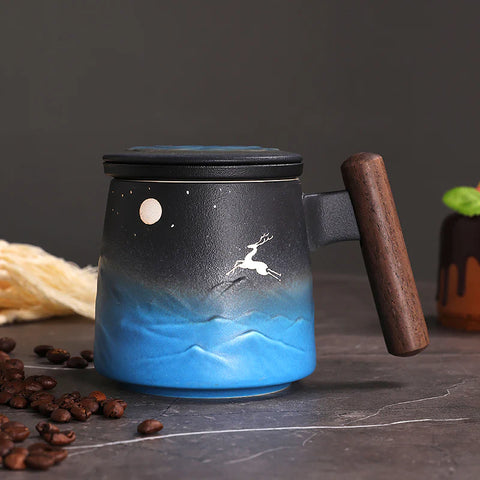 THE FINEST MATERIALS
Each of our coffee mugs and coffee cups is constructed from the finest ceramic. Light weight, delicate, but strong, we believe that ceramic is the only material that you can truly enjoy your favourite cup of coffee from.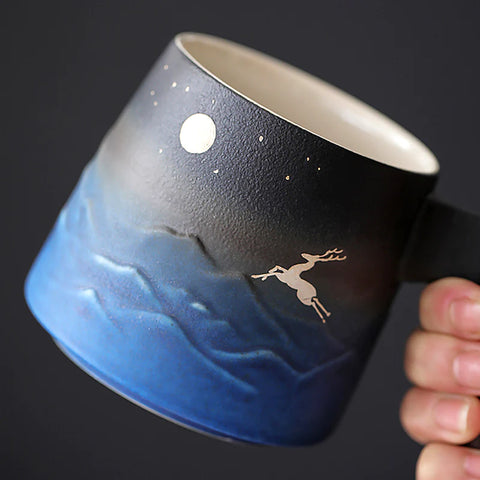 HIGH QUALITY GOLD GILDING
Some of our exquisite coffee cups are gilded with vibrant gold detailing to create a high-quality and elegant effect. We gild the lip of every cup, as well as introducing gold details into the design for your comfort and style, creating a finish that is tasteful, fashion-forward, and high-end.